Congratulations on your purchase of MagTrax! Here are some resources for helping you build the best track how and where you want!

Make a plan! It can be simple or complex and can change as you go, but the best designs start with a plan in your mind or sketched on a piece of paper.
Don't start too steep so the marble doesn't fly off the track. The angle set by the Double Starter is a good angle to start with. If it is going too slow, you can always make it steeper!
Test as you go! The best designers test their tracks as they go, so they don't get to the end and realize it doesn't work.
If you plan to build using wall plates and wall putty, put putty on a bunch of plates before you start building so you don't have to interrupt your building process.
If your marble is flying off track, your track is probably too steep on that part.
If your marble is bouncing off the track during a drop or jump, it usually means you're dropping too far or need to re-press the wall plate against the wall.
Not sure how a piece works? Click here!
To see how-to instructions for each individual track, go to Instagram and search #magtraxguide!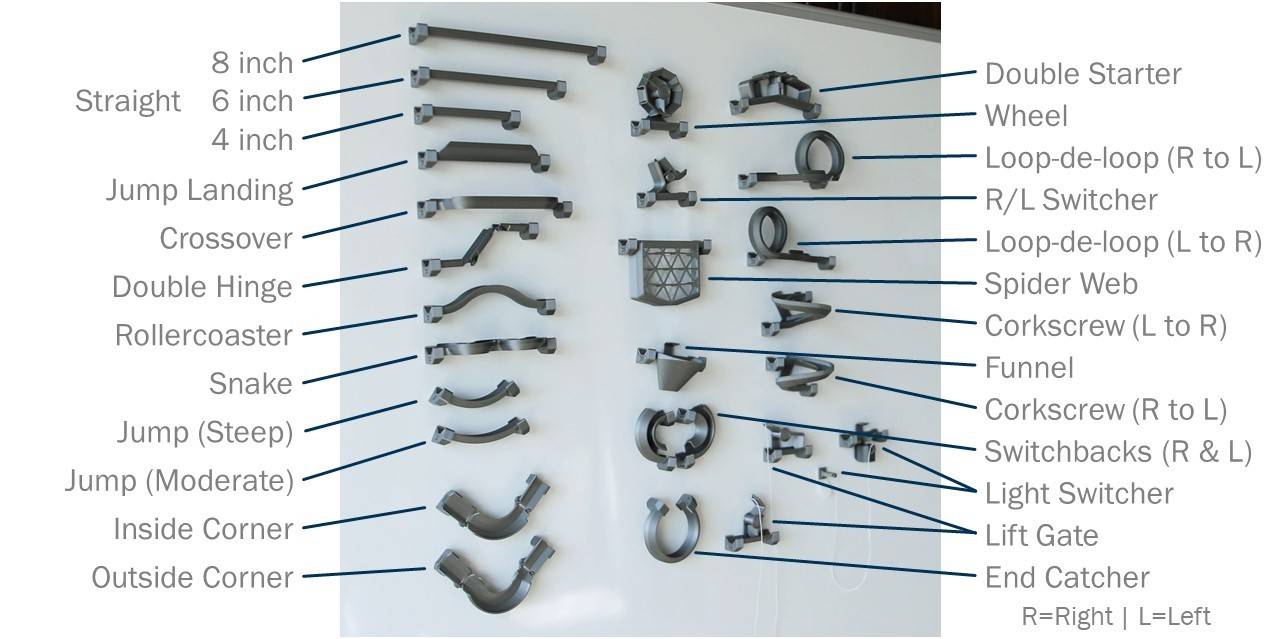 MagTrax are manufactured and assembled in the U.S.A. with 100% U.S. made plastic and imported magnets and metal plates to support our local economy and ensure the highest possible quality.

Internationally Patent Pending.
MagTrax is internationally patent pending so we can continue to develop new tracks, invest in expensive equipment to bring you the highest quality product possible, and protect the investment made to develop MagTrax into the awesome product it is now.